Porcelain veneers are a popular cosmetic solution for patients, and for good reason! Durable, tooth-colored porcelain is customized to your facial features, ensuring a natural, beautiful look. Choosing a cosmetic dentist for your veneers is an important decision to make. Why can you trust your smile with Dr.Tooth Dental?
We've built a strong reputation in Nha Trang for being the leaders in porcelain veneers because of our doctors' caring nature and ability to deliver amazing, natural results.

You are a unique individual, which is why our cosmetic dentists in our dental office will take the time to do a complete smile analysis to ensure your smile will transform and you'll be confident with your new look.

We offer promotions and payment plans to make your smile makeover more affordable.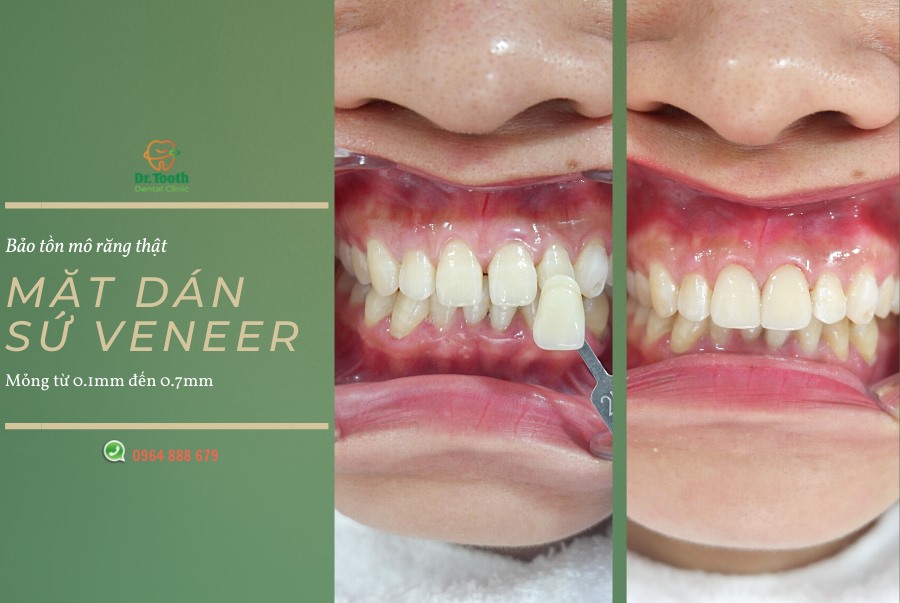 It's Possible to Achieve Your Dream Smile
Nervous about going to the dentist? Worried you can't afford porcelain veneers? Please know we are here to help you. Enter our office and you'll experience award-winning customer service, our undivided attention, and a personalized dental experience tailored to your needs.
Putting Fears to Rest: Along with our friendly team, we also have coffee, tea for free.

Flexible Payment Plans: We offer a variety of flexible payment options and provide invoice for insurance to help make porcelain veneers affordable.

Complimentary Consultation: We want to gain your trust, which is why we offer complimentary cosmetic consultations. During this exam, our doctors will sit down and thoroughly explain all the treatment options you can do. Then, our treatment coordinator will walk you through the costs and show you ways to make the treatment fit into your budget.
What do you have to lose? Please give us a call and let's talk about what you're looking for in a Nha Trang Dentist and with your smile. We're here for you.