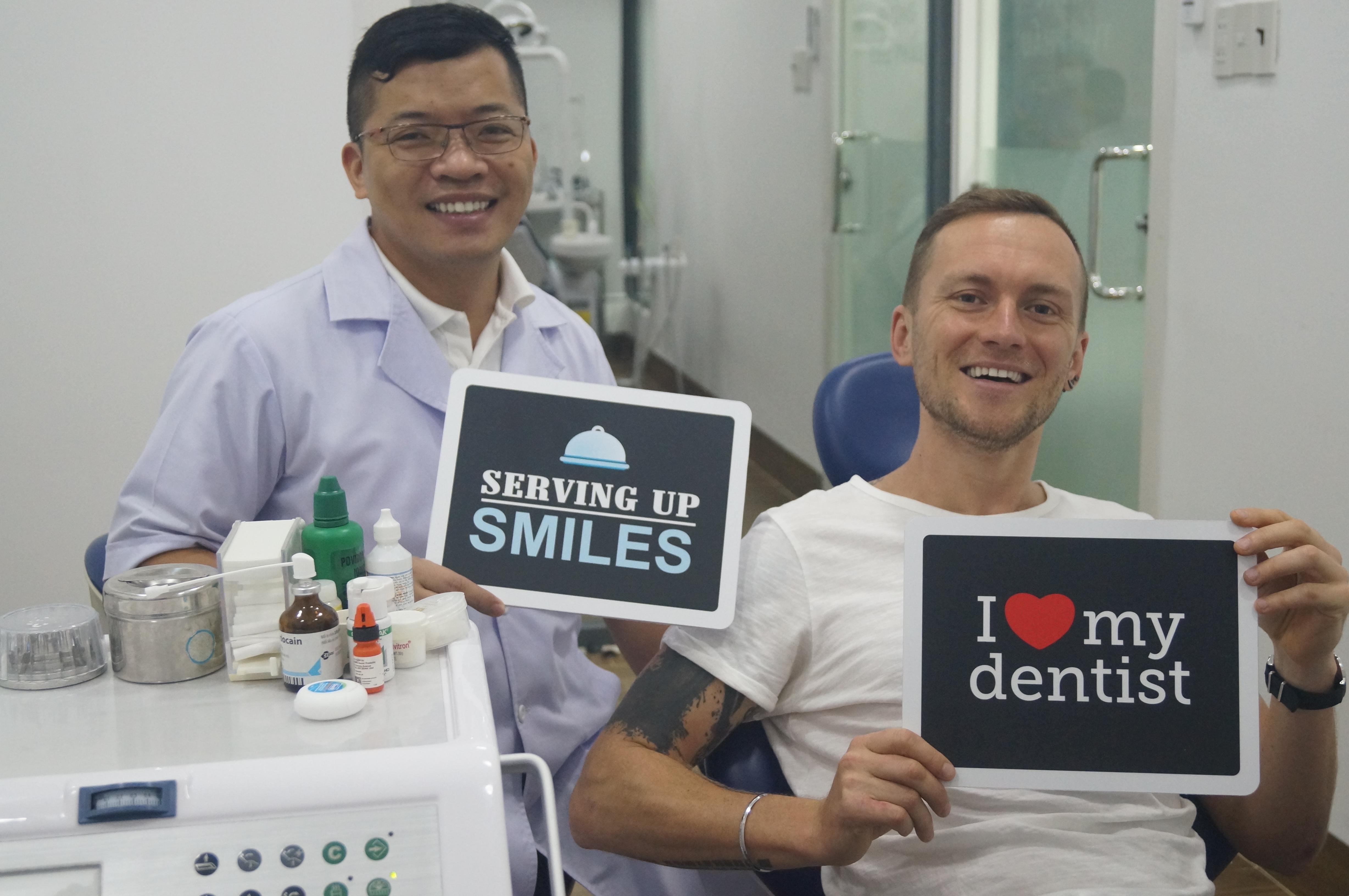 General dental check-up is habit of the dental care that should be maintained. It will help your teeth, gums better and confident smile.
Have you ever had the following problems?
- Gum is bleeding when brushing teeth
- Gums are red, swollen, appearing pus
- Feel uncomfortable when chewing
- Sensitive teeth when drinking cold water
- Often toothache unknown reasons
…
All the signs are warning of gum disease and unhealthy teeth.
Come to DR. TOOTH, we will help you to solve this problem, can early detect the symptoms and prompt treatment solution before they become serious. We recommend that you should maintain schedule to the Doctor every 6 months to
exam.

Comprehensive oral examination and consultation at DR. TOOTH
Check-up: Doctor will use instruments to examine tooth, mouth, tongue, gums, palate...
Taking X-rays (if necessary): The panoramic oral film will help Doctor get the general consideration, make the accurate diagnosis and treatment plan of your teeth.
Consultation and dental report (diagnostics, proposed treatment, cost, timeframe): Doctor consulting about the most reasonable care treatment plan and a dental report will be sent to you by mail as quickly as possible.
Thanks to this habit, instead of treating you will be prevented from oral diseases. Why not?
You can review our clinics here:
DR. TOOTH DENTAL CENTER – 90 Huynh Thuc Khang, Nha Trang