Created at: 2020-03-02 08:10:56
In recent years, dental care and tooth aesthetics are not too strange to many Vietnamese people. It was followed by the appearance of countless dental clinics and cosmetic dentistry facilities that made it very difficult for consumers to choose a reputable and standard address to protect their health.

If you are still wondering what to choose, let's find out 7 criteria for evaluating dental clinics meeting the following criteria:
1. Operating license
The first criteria you need to consider is whether the dental facility has been licensed to operate by the Department of Health? Currently there are many facilities that have not been licensed but still blatantly "underground" with conditions of limited facilities, unchecked physician skills ... This entails many risks: Aseptic no guarantee, improper treatment of doctors, poor quality materials ... seriously affecting the health of patients.
2. Experienced "mindful" team of doctor
This is the "most important" factor that determines the success of each periodontal treatment, orthodontic, cosmetic teeth successfully in terms of safety for health as well as ensuring aesthetic beauty.
Experienced and "caring" doctors will give you the most detailed advice about your dental condition, the services you need to do and which one to choose to ensure the highest efficiency and time. use the longest and avoid using unnecessary services causing high push costs.
Skilled workmanship makes it faster, reduces pain, properly treats the disease to shorten the time and does not affect the health of the patient.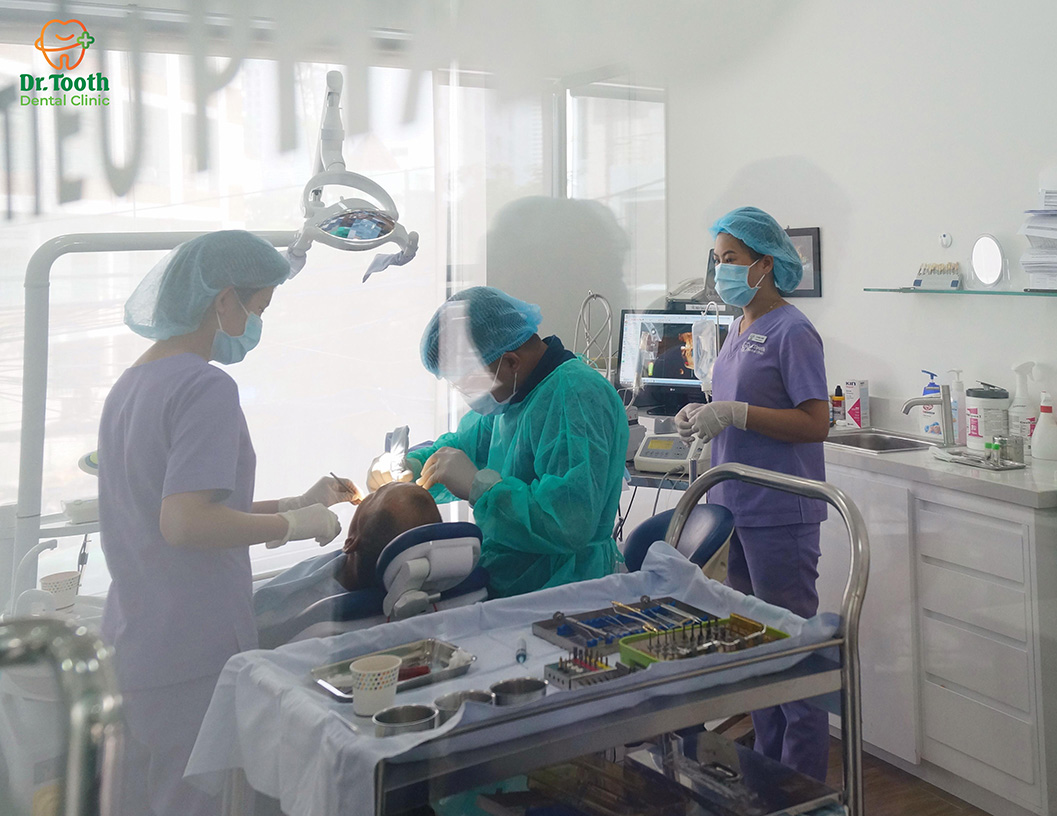 3. Modern facilities, aseptic and sterile equipment system
Modern facilities and equipment will provide very good support for doctors in the process of accurately assessing the condition of teeth and jaw bone structure of each person to give the best advice for each case. Besides, it also contributes significantly to shortening the implementation time to ensure the fast and high efficiency implementation process.
In addition, dental disease infection is a big problem, greatly affecting public health. Sterile dental instruments will help you avoid getting blood-borne diseases: HIV, hepatitis B ..., transmission of digestive diseases: Hepatitis A, limbs, E.coli ... in the process of removing tartar, extracting teeth, periodontal treatment ...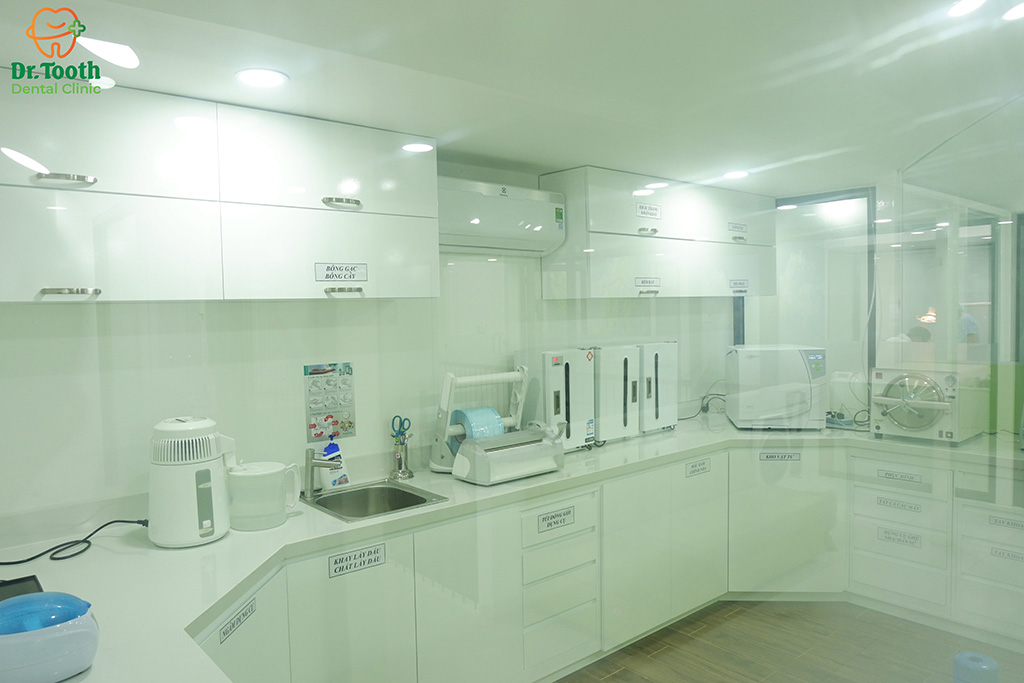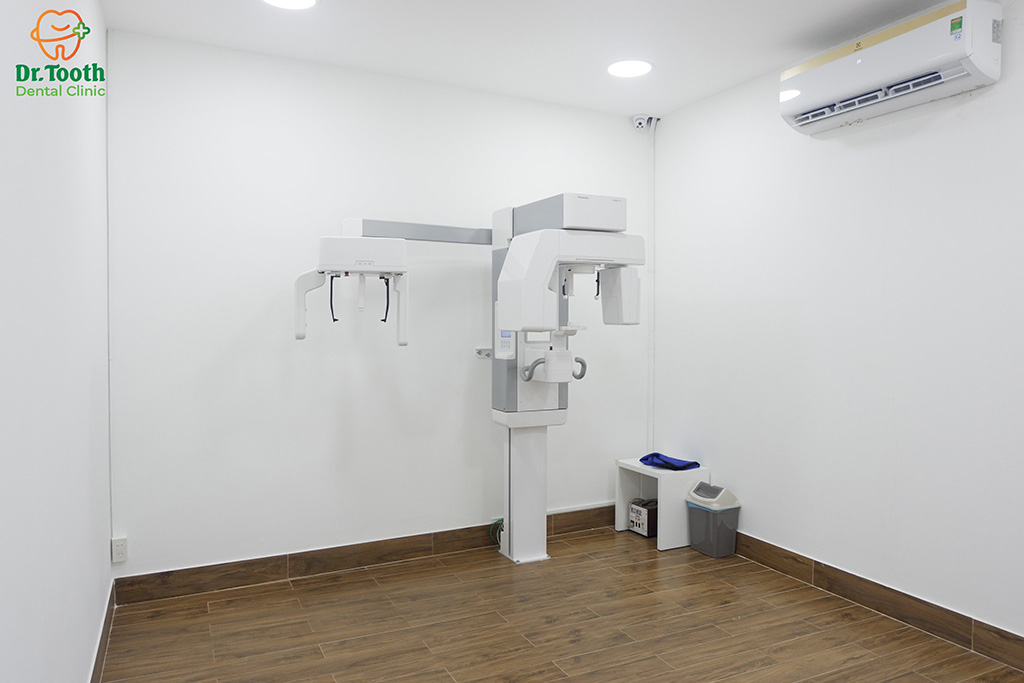 4. Raw materials of clear origin
What do you know what material you are using? Where is it manufactured? Functional and pros and cons like? Are there any other special designations? Is there a genuine warranty? ... Help you make more informed decisions in the selection process, rest assured of safety and a deep understanding of how to take care of your teeth after dental work to ensure your health, maximum use time as recommended, limiting unnecessary dental diseases.
In particular, the genuine materials, with clear origin have reached certain standards of quality, safe to use, the genuine warranty process helps increase tooth life, shorten waiting time, bring feel comfortable to use with high aesthetics and customers can easily check the information proactively protect themselves.
5. Quality of service (before, during and after dental work)
Quality of service is increasingly becoming a determining factor for evaluating a qualified dental clinic. Good service will bring the feeling of safety, trust and comfort to customers during treatment.
If counseling and the implementation process are the first factor determining the success of a orthodontic case, dental care, regular checkups are the main decision for durability, tooth life.
A good dental facility will save your dental information, status so that you can monitor, care for and remind you to have regular dental checks with the best attitude.
6. Reasonable price
Depending on the oral condition, the materials used as well as the difficulty of each shift, the cost will vary. We often bring "the price" to decide on the choice of dental facilities, but do not because of "cheap desire", but choose the facilities that are not guaranteed, not reputable because "correcting" later will be difficult. and cost many times more than the health risks.
7. Be selected by many customers and satisfied


A poor quality facility, poor service will certainly not leave a good impression on customers. In addition, facilities with a good team of medical doctors, good service quality, dental surgeries that always bring high efficiency with maximum life expectancy and aesthetics will always be sympathetic to customers, Many customers appreciate and regularly visit long-term dental care.

DR. TOOTH DENTAL CENTER – Huynh Thuc Khang Branch
Address: 90 Huynh Thuc Khang – Tan Lap - Nha Trang
Hotline: (0258)3515 788 - 0813 515 788
Business Hours: 7h30 – 18h30 (Every Mon to Sun).
Facebook

Google+/ Google Maps